The Promise:
Eating healthy is not always clear. There's a simple way to identify the purposes of foods – as either a builder, energy provider, or enrichers. Eat less energy providers, lose fat by caloric deficit. Eat more builders, maintain (or build) muscle. Enter the pretentiously named Nomad Diet.
The Nomad Diet is a combination of my favorite diet principles, taken from Paleo, The Simple Diet and If It Fits Your Macros (IIFYM). Ideally, it promises easier weight management with simple concepts and flexibility in what you eat after acclimation. With it, you will:
Eat highly satiating foods -losing fat due to reduced calorie consumption.
Feel healthier and more energetic – an effect of eating more real foods, and increasing natural antioxidants
Maintain or create lean mass through higher protein intake with a workout routine
Effectiveness:
The Good
It's like Paleo with carb options – no brain fog!
Better suited for athletes than Paleo
Easy to follow
No rare ingredients needed
You can eat this diet almost anywhere
Ingredients can be inexpensive
The Bad
"Liberal" consumption of fat and relying on satiety for effectiveness
It's only published one place – right here
The Diet:
There are 3 categories that food fall into.
1) Builders
The most important group to understand. Builders are things that contribute to your body's repair after life and workouts. These foods literally become a part of you – they build you. The macros here are protein and fats. Eat as much as you want of the following:
Fish (with/without the skin)
Eggs (whole or whites)
Chicken (without the skin – skin in moderation)
Turkey (without the skin – skin in moderation)
Red meat (in moderation)
Butter (in moderation)
Healthy oils (macadamia, olive, coconut, walnut, flaxseed, avocado – in moderation)
Whey protein powders, casein protein powders
Yogurt (Greek)
Eat lots of fish – just not tuna. Salmon is the healthiest easily-accessible fish.
Red meat and pork in moderation. They're higher in fat and contaminants. If you have grass-fed beef, eat liberally. Spreads such as mayo and peanut butter are disallowed – you can get flavor other ways. The more processed, the less you should consume. Body composition wise, it won't matter. Healthwise, it will make a difference. Try to limit the nitrate-laced deli meats.
I avoid nuts. They can contain healthy fats, but are calorie dense – they are easy to overeat and stunt fat loss. I also avoid dairy for similar reasons- milk, non-Greek yogurt, and cheese are too easy for me to overconsume, and many experience gastrointestinal discomfort that leads to elevated stress circulating in the body. That will stunt fat loss and weaken overall health. Experiment with dairy in moderation – if you find you are still losing fat while consuming dairy, then go ahead. You have my blessing.
2) Energy Providers
Aka, carbohydrates. These will power your strength workouts better than fats will. You can have these in any quantity.
Lentins & beans – the best!
Potatoes
Yams and sweet potaties
Rice
Oatmeal (steel cut > rolled > instant)
Fruits (non-dried)
Vegetables
These foods tend to be naturally satiating, but try to limit intake on days you don't workout if you're trying to lose weight. Vegetables are an exception to this rule.
Remember, these foods are concentrated energy. Unused energy blunts fat loss. If you are trying to build muscle, feel free to eat liberally (but don't mindlessly stuff yourself). Naturally higher levels of fiber and better satiety mean you usually won't "binge" on these.
Avoid french fries, deep-fried anything, dried fruits (they are as calorie dense and addicting as candy), fruit juice (basically like soda in sugar amount), granola, syrup, candy, refined sugar… you get the idea. Until you've built a habit out of consuming foundational foods, don't eat things that you feel are addicting and calorie dense.
3) Enrichers
Enrichers contribute to health and overall wellness. They normally take the form of vegetables – which are also light energy providers – but I also include non-caloric drinks (coffee and tea), social lubricants (alcohol), and supplements.
Let's talk about what vegetables give us briefly (by no means a complete lowdown):
Fibers – fibers help you process food in your digestive system. Constipation is the enemy of good recovery (and isn't fun to deal with). Eat fiber! As a rule of thumb, the heavier and harder the vegetable in its raw state, the more fiber it likely has.
Vitamins & minerals – Vegetables have lots of vitamins that your body needs in small quantities. Vitamins are used in cascades of complex bodily processes that modern science continues to refine over time. What we do know about them is that we develop chronic disease without them. Before we go into a rabbit hole on micronutrition (the branch of nutrition dealing with vitamins and minerals), just know that getting it from foods is preferable. Try not to overthink it as you begin your fitness journey, and continue to learn a little about specific vitamins and minerals as you go forth. Incremental self-knowledge will be your guide.
Non-vegetable enrichers include:
Coffee – as much as you want, but not sugar-coated Starbucks drinks – they're like a liquid candy bar
Tea – as much as you want
Alcohol – hard liquor or wine are ok in moderation. Beer in moderation, though ideally not at all.
Vitamin pill- a food-based multivitamin is very helpful. A half of a consumer-grade vitamin is like insurance against general micronutrient deficiency. I personally supplement with vitamin D, calcium (pre-workout), fish oil (in triglyceride form), and a glucosamine.chondroitin complex. Feel free to experiment with what you need.
It goes without saying that, if you feel bad after drinking too much coffee or tea (caffeine headaches), you should reduce intake. Same goes for alcohol. Don't overdo the things that you know are hurting you.
One note on alcohol: it has calories at 7kcal/g. For comparison, fat has 9kcal/g, carbs 4kcal/g, and protein 4kcal/g. Alcohol metabolism differs wildly from person to person so I ignore calorie counting around alcohol for sanity purposes. You should, too. Plus, you know that stuff's not doing you any good, so consider it a treat. If you find your sleep quality or head hurts, cut back on the drinks.
I want to keep this page brief, but if you want to know more about particular supplements to look for, check out this awesome one-pager that briefly explains a handful of the most important vitamins and minerals. 
Unlisted Foods, Drinks, and Drugs
For things not on this diet, you're allowed to cheat a day every week. Just don't go overboard. You'll know when you go overboard by feeling. As you get leaner, you're allowed more freedom to cheat due to your body's improved ability to process more foods. If you're fatter, I would cheat much less.
On a cheat day, be smart. Think of the next days and how you'll feel setting yourself back. Don't go off the deep end in entire pizzas and a cake. Have a slice or two.
The Nomad Diet in Practice
So the question remains… how does one put this diet into practice? My general rule of thumb is simple: 1-2 fistfuls of protein builders, at least 1 thumb of fat, 1-2 fistfuls of energy providers (1 for fat loss, 2 for muscle gain), and 1-infinity fistfuls of fibrous enrichers.
The diet is VERY flexible. The idea is when friends go out to eat, you aren't left picking at a dumb salad. To prove it, here are examples of the things I eat: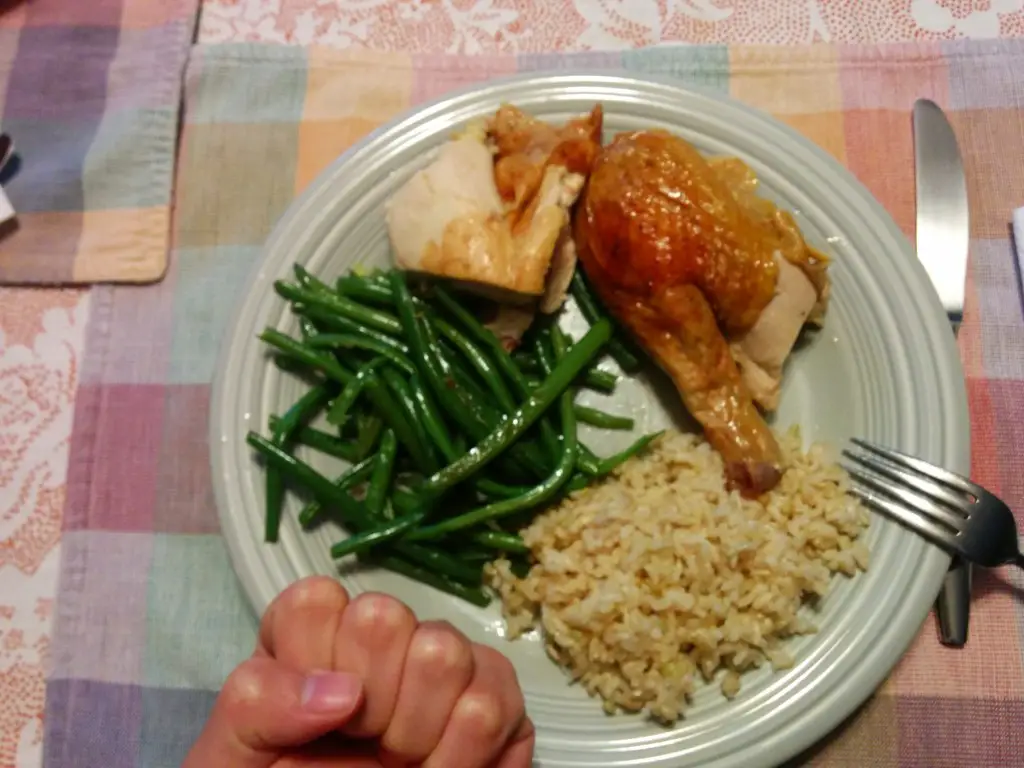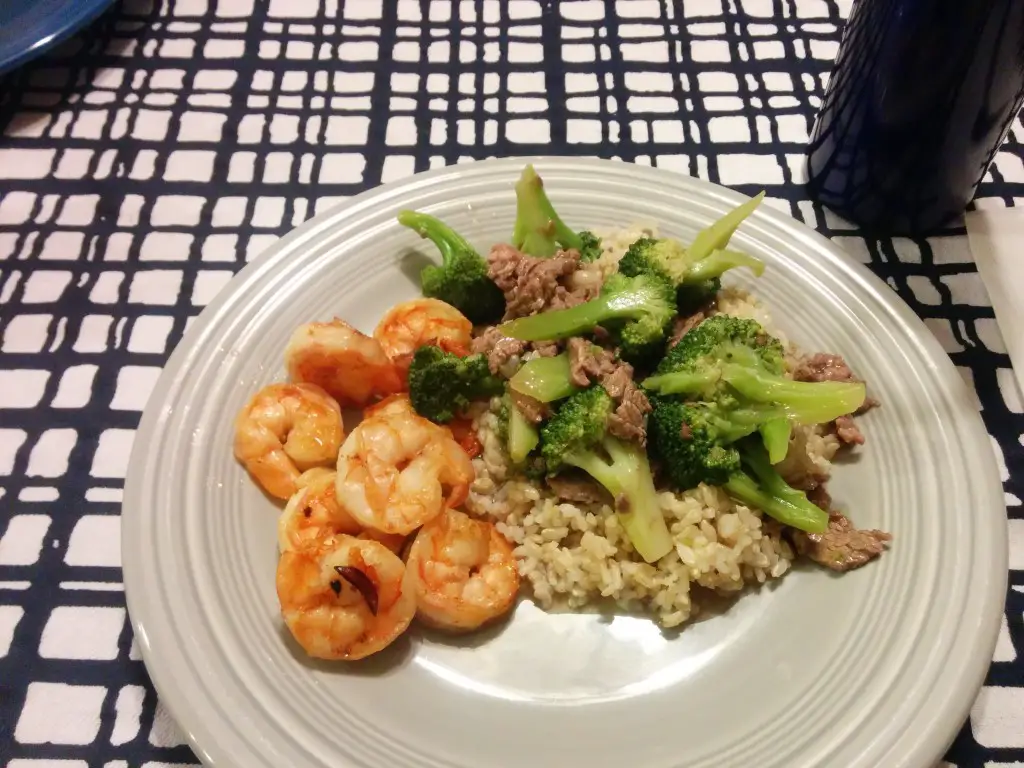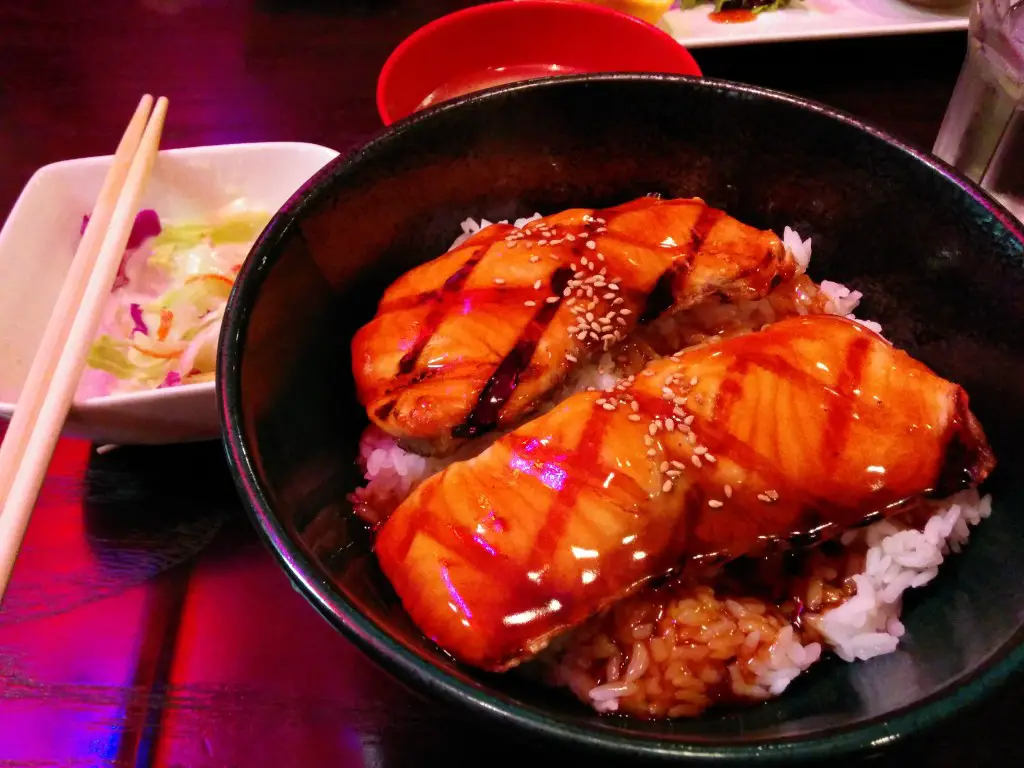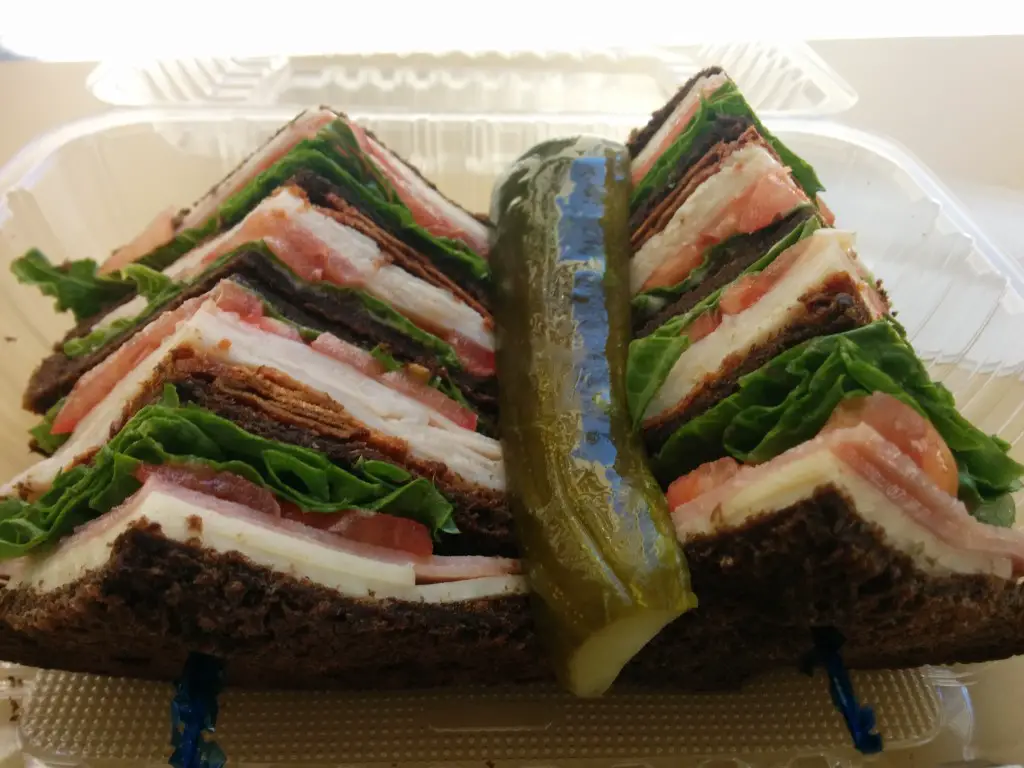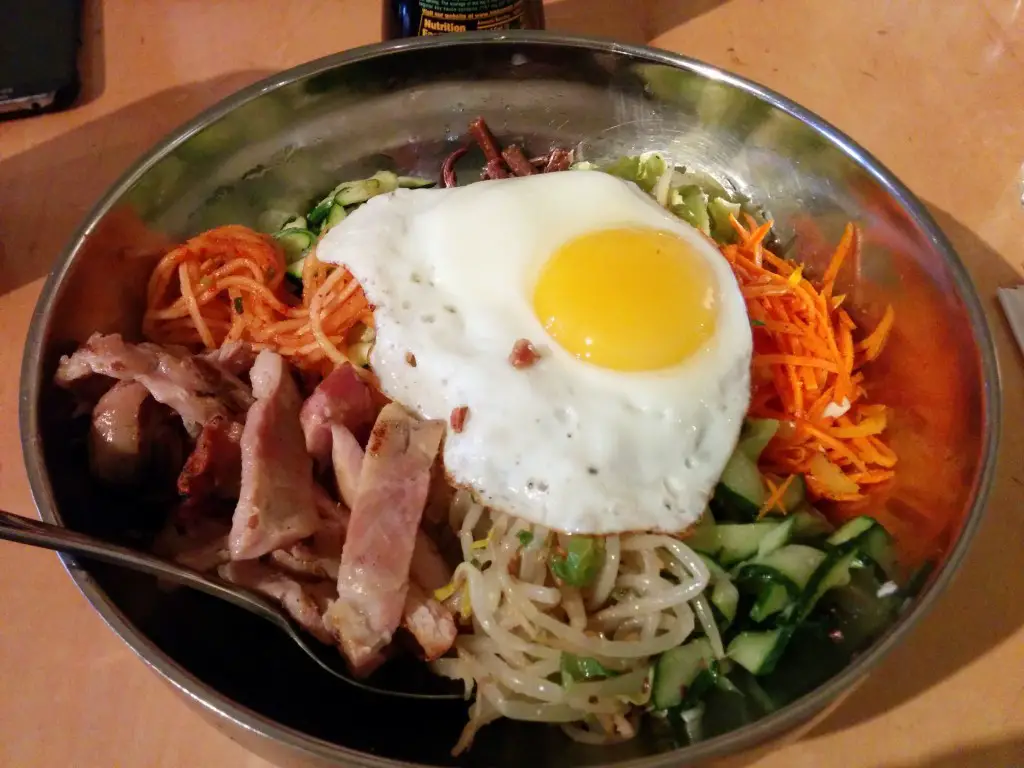 But my standard meals are more like the first one. The others are the "acceptable" options when you're out traveling, exploring, and living your life.
The Verdict:
I made this diet as a gateway (and a crutch) towards intuitive eating styles. We don't have to overrestrict entire food categories — it isn't just unreasonable, it's also psychologicaly detrimental. Give the diet a spin for a month and let me know how you feel.
One more note about this diet: mindful eating goes a long way in enjoying and maintaining satiety. Take the time to enjoy your meals without distraction and restore yourself.
Good luck, and good eating.
---
Frequently Asked Questions
Got a question? Leave a comment below and I'll answer in comments, and amend this post for future referencers. Thank you for contributing to a stronger world.